DEI Commitment Statement
Committed to Making Lasting Change
DEI COMMITMENT STATEMENT
The SCGA Junior Golf Foundation is committed to making real, lasting change through our work. Golf has historically limited access to select groups of individuals based on ethnicity, gender and socioeconomic status. We have made the following commitments to stand up and support equity, diversity, and inclusion within our organization and in the game. This ensures we stay engaged and act in allyship to all that play.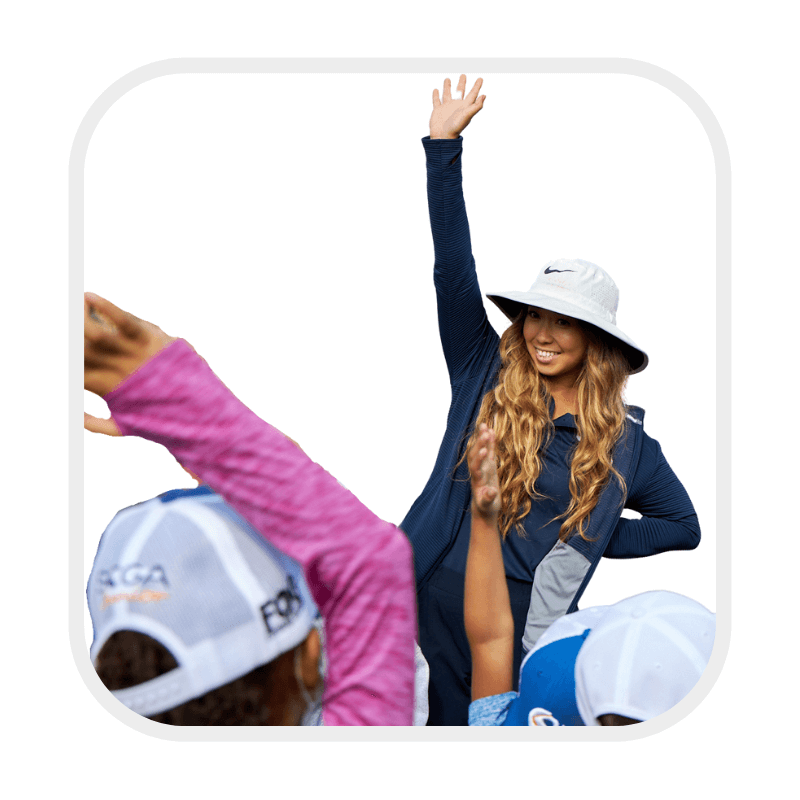 We are steadfast in our commitment and work to provide equitable opportunities in golf for all youth and in emphasizing the inclusion of diverse populations including ethnic, gender and socioeconomic backgrounds that have had less access and opportunity in the game. Our mission is to develop an inclusive golf community that enables kids to thrive on and beyond the course. We prioritize serving communities where we can bring opportunity, access, and employment where it would otherwise exist in a substantially less way.
We will:
Create affordable and accessible programming for all kids, including offering financial assistance for all programs;
Intentionally work in and with underserved communities and populations;
Hire from within the communities we serve and provide relevant professional development to all employees;
Amplify local voices within the community by providing leadership roles
Our Mission
The mission of SCGA Junior Golf Foundation is to develop an inclusive golf community that enables kids to thrive on and beyond the course.  The Foundation believes that every kid in Southern California, no matter their circumstance, should have the opportunity to pursue the game and experience the positive impact that it can have.
We develop youth through golf.
We provide opportunities and access to role models that inspire our kids.
We create gender, ethnic, and socioeconomic diversity in golf.
We make golf more accessible, affordable and fun.
We believe in education.